Activity Manager
Remote managerial oversight of all construction, operations and maintenance activities, workflows and logistics from one cloud-based interface.
Manage your data via the desktop and capture real-time status onsite using QR codes from fabrication through O&M and decommissioning for remote quality assurance and progress tracking throughout any phase of the project or Asset lifecycle.
MODS Connect Activity Manager enables remote management of all activities and workflows from one comprehensive platform. A comprehensive digital solution with 4D tracking, color-coded 3D and 2D representations, Activity Manager provides status visualization throughout all project and operational phases. This multi-tasking solution is cloud-based and provides immediate clarity and interactive ability all from a single source.
Activity Manager eradicates spreadsheets, manual data entry and other siloed systems for controlling activities, raising queries, reporting, tracking progress and workfront planning. Capturing a vast amount of data, Activity Manager allows you to view and filter customizable dashboards that provide valuable, onsite, live data. The myriad of features including Reporting enable remote, quality assured Progress Tracking and SIMOPS oversight.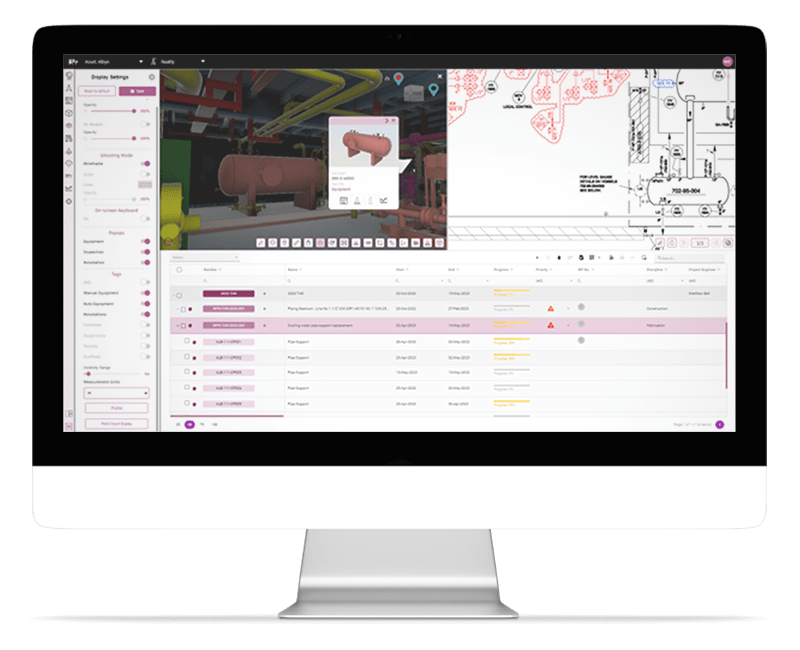 Activity management challenges
For brownfield projects, operations and maintenance to run smoothly, countless moving pieces need to slot into place. Offsite managers often struggle to access and coalesce accurate, up-to-date information that drive strategic decisions. Manual systems suffer from errors and lack of integration, resulting in the following activity management challenges:
Unknown, incorrect or ambiguous real-time information status
Unverified status reports
Conflicting information
No traceability of status
Inability to raise timely queries
Lack of access to historical archives
No visual aid to help comprehension
Visualizing E & I (electrical and instrumentation) scope of work
Identification of bottlenecks or unfinished issues
Lack of remote access to information
Lack of single-source database, with data held in individual silos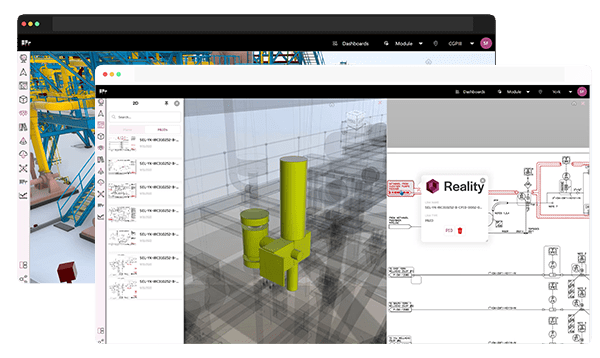 Inefficient activity management impacts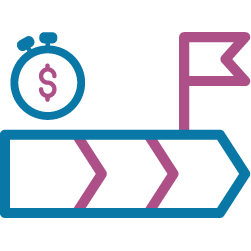 Timeline & budgetary estimates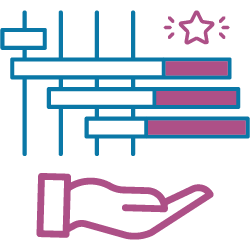 Project Schedules & Handover Goals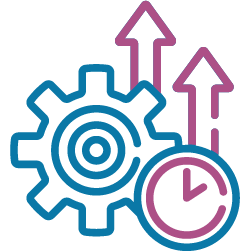 Transparency & Accurate Real-Time Reporting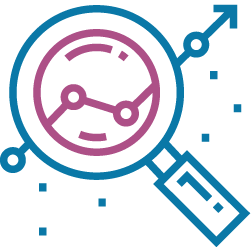 Project Visibility, Progress & Status
Progress Tracking
MODS Activity Manager puts accessible, responsive and accurate progress tracking to offsite management located anywhere in the world. This 4D tracking feature includes color-coded 3D and 2D representations, providing a visualization of status throughout all project phases.
By creating a virtual view of your work scopes, the Progress Tracker feature in MODS Connect Activity Manager helps manage your projects effectively and provides both a historical record and real-time understanding of status, allowing you to review and revisit completed work.
Progress Tracker features include:
Multidiscipline progress tracking
Status by weight and color code
Agile hierarchy tracking
Digital Forms, integrated with tracking stages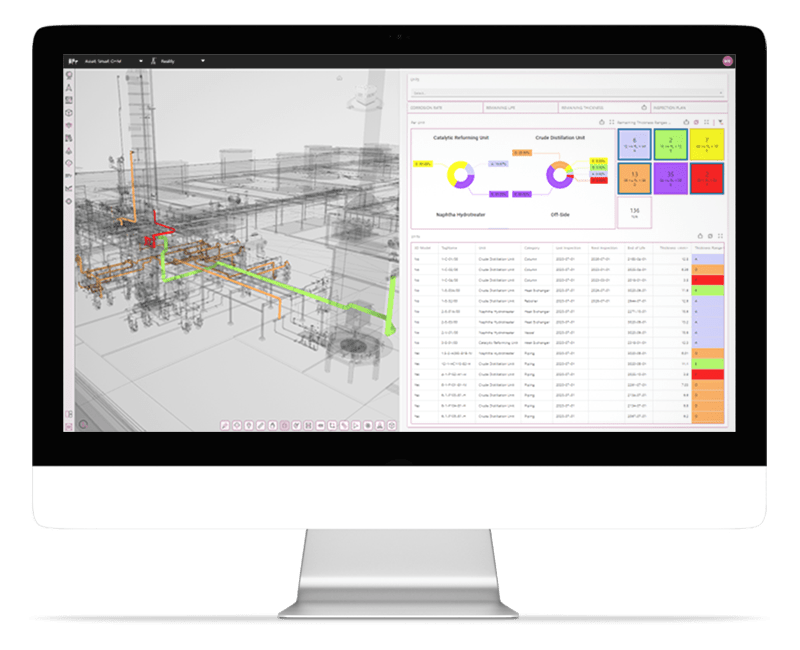 Centralized workfront planning
Offshore productivity directly links to efficient and flexible work processes, as well as structured and consistent scheduling and real-time status reporting. With all scheduling, logistics and asset information at your fingertips, MODS Connect Activity Manager allows for remote workfront planning, from anywhere in the world with an internet connection. This includes:
Resource and worker-hour monitoring and control
Gantt chart planner
4D scheduling for simultaneous operations (SIMOPS)
Integration with P6, SAP and Maximo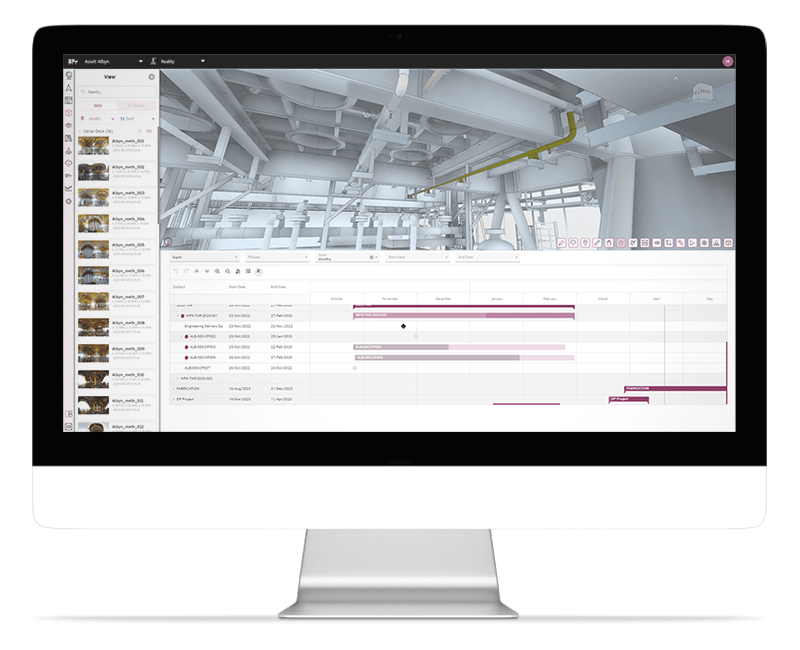 Construction Digital Twin
When used as part of our construction digital twin, MODS Connect Activity Manager links with our digital visualization module, Reality. MODS Connect Reality delivers real-time 3D visualization and progress status of onsite construction execution, which gives construction contractors and owner-operators a comprehensive look at the project and/or asset.
O&M Activities are linked to the digital twin to provide access to plot plans, 3D Master and Project Models, 360 image navigation, point cloud and survey data to access and download, asset intelligent P&ID's. Meta data and documents for inspection, engineering, fabrication and construction are also accessible here and archived for historical data retrieval.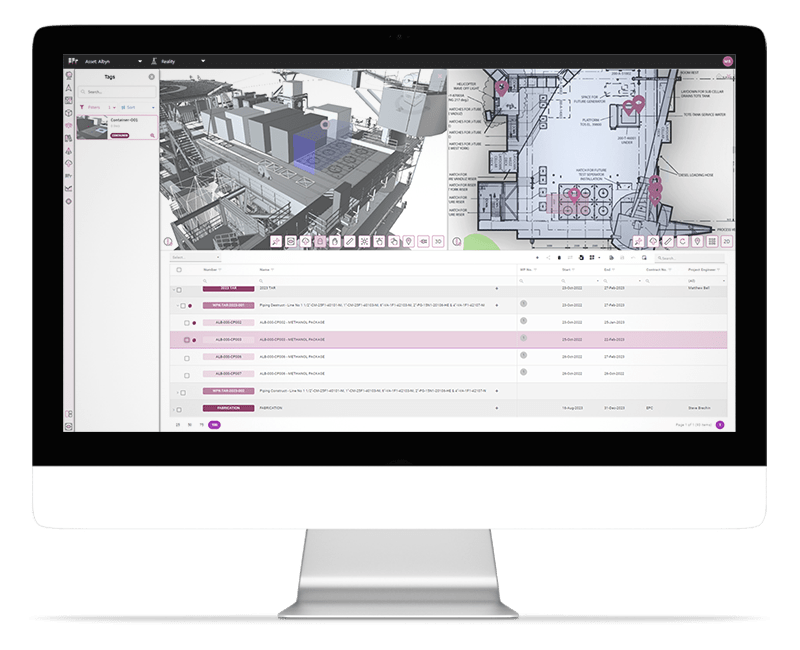 Digitalize your activity management
MODS Connect Activity Manager is the digital solution for remote oversight of brownfield projects of any size and scope, as well as operations and maintenance activities.
Eliminating the need for spreadsheets and standalone systems, Activity Manager lets you manage all activities and workflows, remotely, from a single cloud-based interface.
Precision is crucial. Manual systems are bereft with blockages to productivity and efficiency. Based on an intelligent notification framework and QR coding technology, MODS Connect Activity Manager is easily linked to your existing information management systems.
To further its potential, use Activity Manager alongside our Reality module for a construction digital twin of your asset, giving you unencumbered 4D visualization of your asset.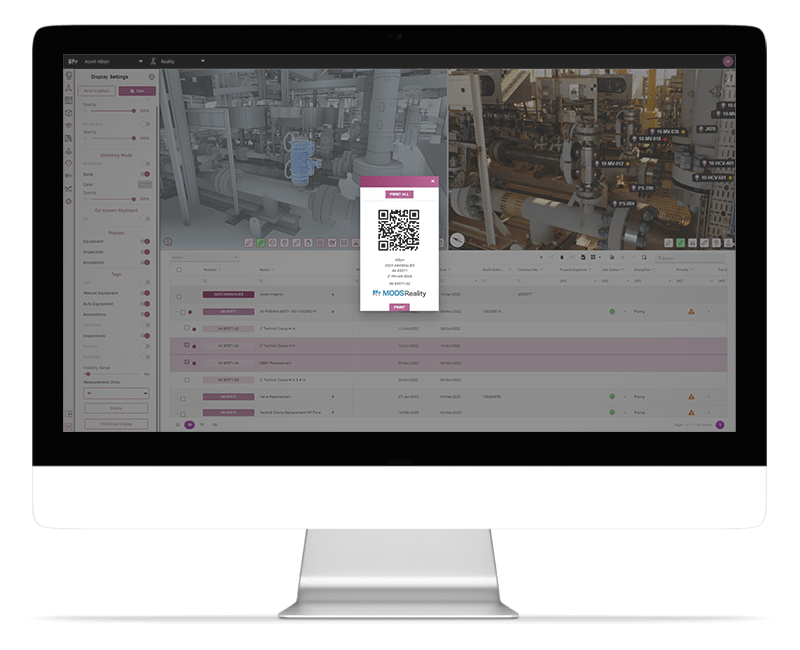 Remote activity control
MODS Connect Activity Manager enables remote managerial oversight of your brownfield project, as well as operations and maintenance of assets in the energy-sector and beyond, with the following features:
Grid viewer with easy data import capabilities
Enhanced process management action
Centralized document access
Collaborative chat environment
Automated notifications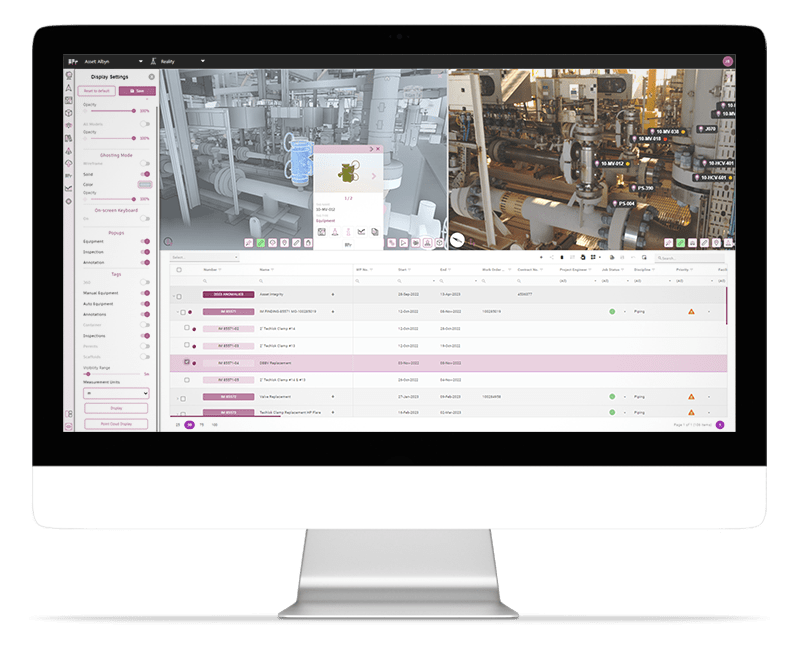 Comprehensive reporting
With MODS Activity Manager coalescing all information into one centralized database, reporting has never been easier. Reporting features include:
Drill-down dashboards
Generate static PDF reports
4D visual reporting
Automated distribution management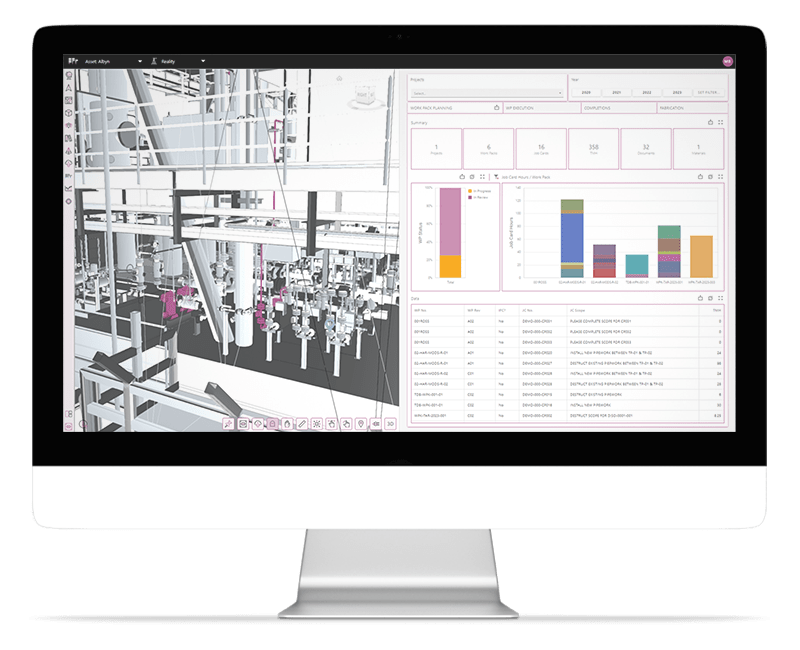 Mobile Connectivity
MODS Connect Activity Manager's digital mobile connectivity suits a variety of use cases to capture onsite data, with both online and offline modes useful in remote locations. Activities can be easily managed for both Fabrication as well as Operations and Maintenance, streamlining workflows and providing live data.
You can:
Track progress
Manage queries
Sign-off in real-time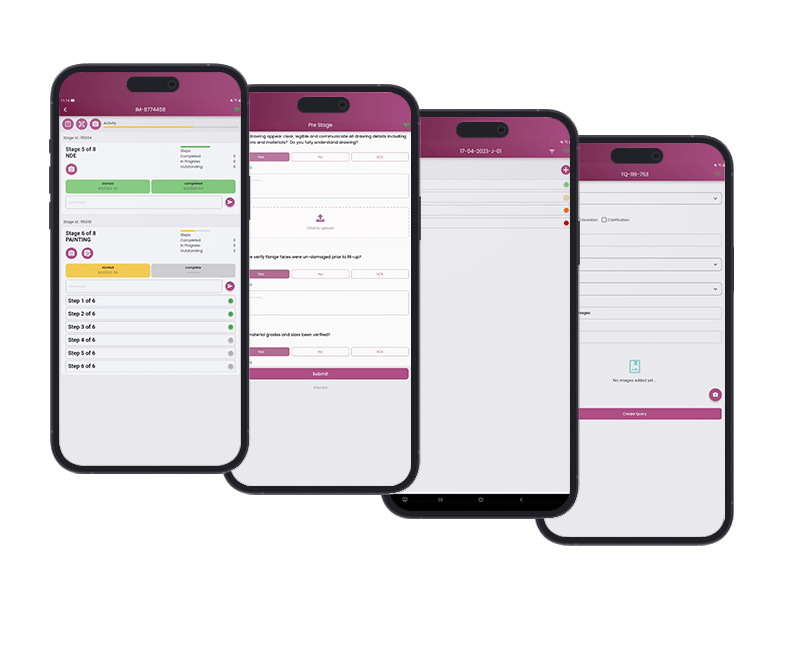 Benefits of using MODS Activity Manager solution
Full traceability and accountability

Detailed 3D and 2D visualization with color-coding abilities, reducing errors through clear visual communication

Cloud-based system with access from hand-held devices

Real-time status removes the time-lag of paper-based systems, reducing scheduling delays

Traceability and identification of bottlenecks and other issues, for an informed and proactive rather than reactive approach

Improved construction, production and labor estimates

Interactive scheduling completes projects faster, smarter and more accurately

Improved productivity and, hence, profitability

Up to 25percent increase in offshore productivity with MODS Connect Activity Manager workfront planning, facilitating collaboration though systems integration.

Easily integrates with other systems, from data sharing to digital twin

Prevents entering conflicting information through verified status updates

Ability to pre-populate with data from any/all modules in the MODS Connect suite

100percent paper-free status reporting
Digitalize Your Activity Management Processes For Operational Excellence
As a cloud-based activity management system, MODS Connect provides an easily adaptable solution for remote oversight of all project and Asset construction, maintenance and operational activities. The system is designed to enable managers to remotely oversee the progress of onsite activities, including SIMOPS, through real-time reporting and Asset visualization when used with our Construction Digital Twin and Visualization Data Hub, Reality.
The system provides control and cost savings you cannot ignore, delivering informed decision making capabilities, transparency and accountability in pursuit of Operational Excellence through the following:
Real-time progress tracking
Full traceability and accountability
Improved safety
Reduced schedules 
Remote managerial oversight
Clear, visual communication
Improved construction, production and labor estimates
Interactive scheduling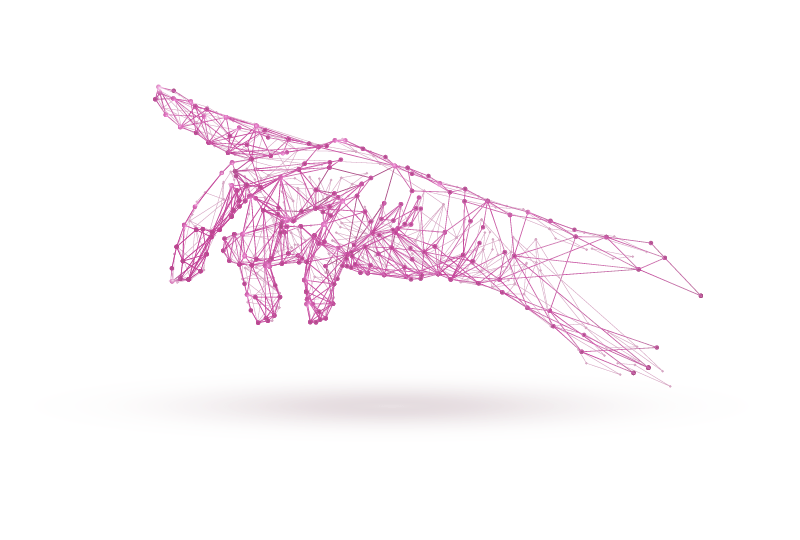 We would love to talk to you about Activity Manager
MODS offers a comprehensive activity management solution, which is an integral part of the MODS Connect suite. This centralized cloud-based software puts managers in the driving seat though remote and real-time access to activity control, reporting, queries, progress tracking and workfront planning.
Having a clear, true, and easy-to-use planning aid makes informed decision making possible, enhancing your productivity. Compatible with all MODS Connect modules, including Reality, Activity Manager is the high-level solution that prioritizes ROI.
Contact the MODS team to arrange a presentation on how MODS Connect can help your organization.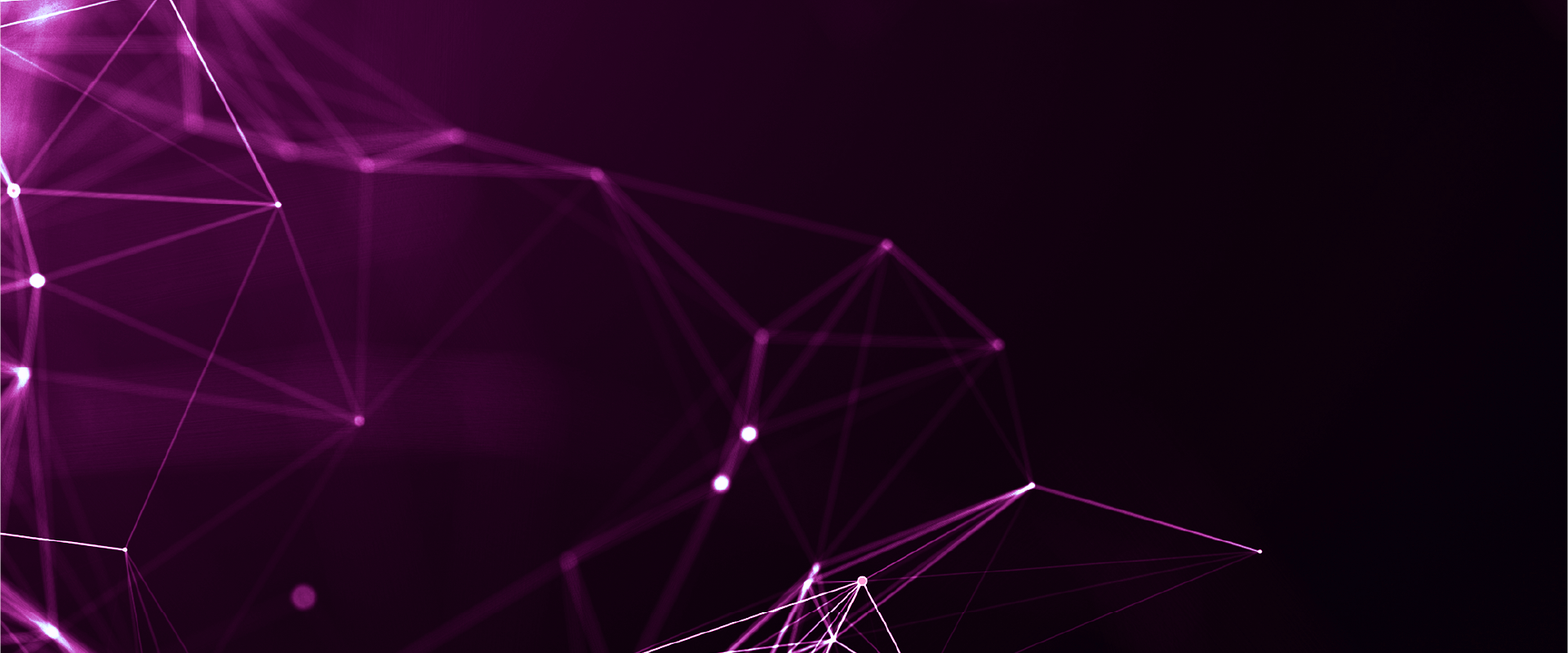 USE THE FULL CONNECT SUITE FOR HIGHER ROI
MODS Connect Activity Manager
MODS Connect is the overarching suite of software built for the specific challenges faced by EPC contractors and owner-operators on brownfield projects. As part of this software package, our Activity Manager module digitalizes remote managerial oversight of projects, operations and maintenance. Informed decision making requires real-time accurate, accessible information.

Our Activity Manager module can also function as a stand-alone software. For a significant return on investment, we recommend looking at the full MODS Connect suite, suitable for brownfield projects of any size.