Superpower your project teams​
MODS power DX growth across businesses of every size. From small fabrication yards to major EPC contractors and Owner-operators, we have solutions that will drive your digital transformation.​
We specialize in developing software for building, maintaining and decommissioning industrial assets
Originally servicing the energy sector for more than 15 years, the solutions we provide are designed by engineers for engineers, advancing capital projects, maintenance and upgrades throughout industrial sectors. ​
Our goal is to simplify and digitize your complex paper-based processes, driving cost savings and safety improvements in the field and in the office.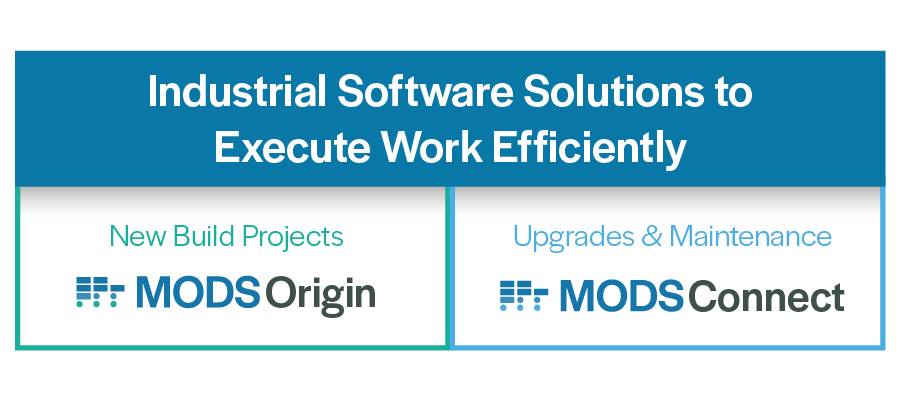 What Makes MODS Unique? Our Approach​
We have developed software packages that address key challenges in the market when it comes to working on projects for newbuilds or existing industrial assets.​
We develop software that replaces manual, paper-based and redundant processes with a cost-effective, automated solution for building, project management, maintenance and decommissioning of industrial facilities.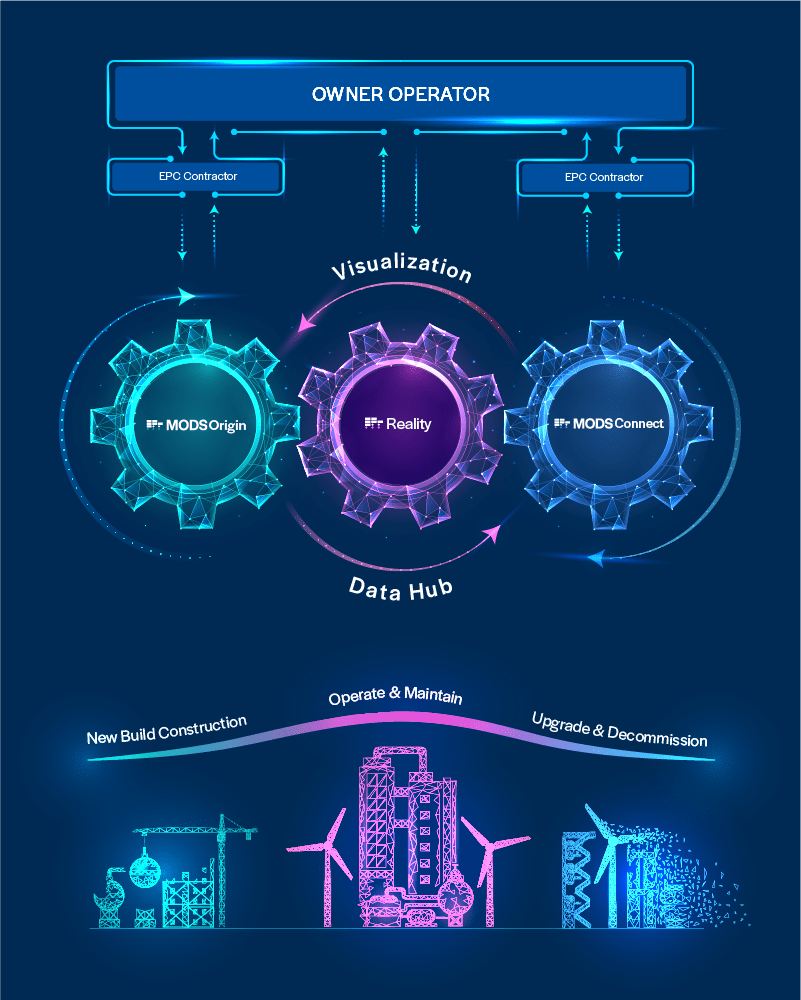 A single point of truth that you can rely on
​
By digitizing information in the right way, changing the method by which project information is managed from hard copies to digital files, together we can reduce errors, save time and unlock a number of opportunities to improve innovation, safety and return on investment.​
Giving you the competitive advantage

​

Take your business to the next level of growth using the right tools,

insights and controls.

​


Our clients are remarkably diverse: large and small, private and public, owner-operators and engineering and procurement companies. As part of our efforts to help our clients embrace the future, we help them to grow, sustain, and transform their businesses digitally in a way that is right for them. ​
The data structures and historical systems of your company are unique, so one size does not fit all, and that is where we excel at working with clients.​
The majority of organizations across many industrial sectors remain rooted in old-fashioned ways of doing things despite technological advancements. There is a natural tendency for institutions and individuals to resist change. However, digitizing processes is the missing link that will bring all your infrastructure and development into the future. ​
Selecting MODS as your digital partner: ​
As your digital partner, we continuously strive to increase the productivity and efficiency of your new builds as well as upgrade and maintenance projects, transitioning you to paperless processes. Our suite of cloud-based, remotely accessible, modular software solutions help keep your industrial projects safe, sustainable, on time and under budget. ​
We will work together to:
STEP 1
Define the work scope for your project or projects
STEP 2
Identify the right digital solution for your project and budget
STEP 3
Provide continuous support throughout our partnership, including user-onboarding and ongoing training
With over 20 years of technical expertise born in the energy sector, MODS now work with over 50 operators globally through our partners across a range of industrial sectors. ​
Digital transformation is not a destination, but an enabler for business agility towards mastering continuous change. Through partnering with MODS, continuous change can be harnessed and turned to a competitive advantage because our products deliver real, measurable results.​
Join us in our quest to advance digital transformation in the construction, maintenance and decommissioning your of industrial assets.